BlahBlahCafe
The Zoolook Forum
---
Jean Michel Jarre - JMJ & Vince Clarke
---
Kanta - Sat Dec 14, 2013 11:51 pm
Post subject: JMJ & Vince Clarke
---
JMJ & Vince Clarke
Velodynamic wrote:
What is he tying to convince clark?


Great picture. Lots of good stuffs in there.
They are both into hood jackets.
jeanbatman wrote:
Jean Michel has been following Vince Clarke on Twitter quite recently…
Robi wrote:
...And hope Vince has been cast in JMJ's upcoming album!

@Velo :
Equinoxer wrote:
Vince Clarke .. Gary Numan ... who's next Howard Jones?

melo wrote:
More picture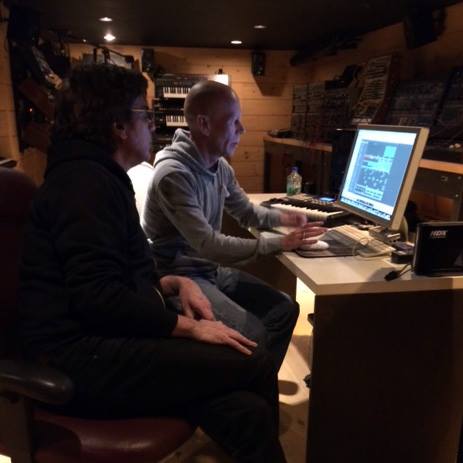 Robi wrote:
Just read that Vince's studio situates in Maine...
jeanbatman wrote:
melo wrote:
More picture

Image


http://erasure.ru/eng/news.shtml
The people from this russian fan site speaks about a collaboration, maybe they have more precise info than we do…
@Kanta: I think the meeting with Vince Clarke deserves hits own topic…
---