14/10/2018
Via Jean-Michel Jarre
Should you be visiting Frankfurter Buchmesse this weekend and stumble across this sign by Robert Laffont. Yes its true - I am working on a biography for release in 2019. More info to come next year�must get back to the writing desk.
Source:
https://facebook.com/jeanmicheljarre/ph ... &source=48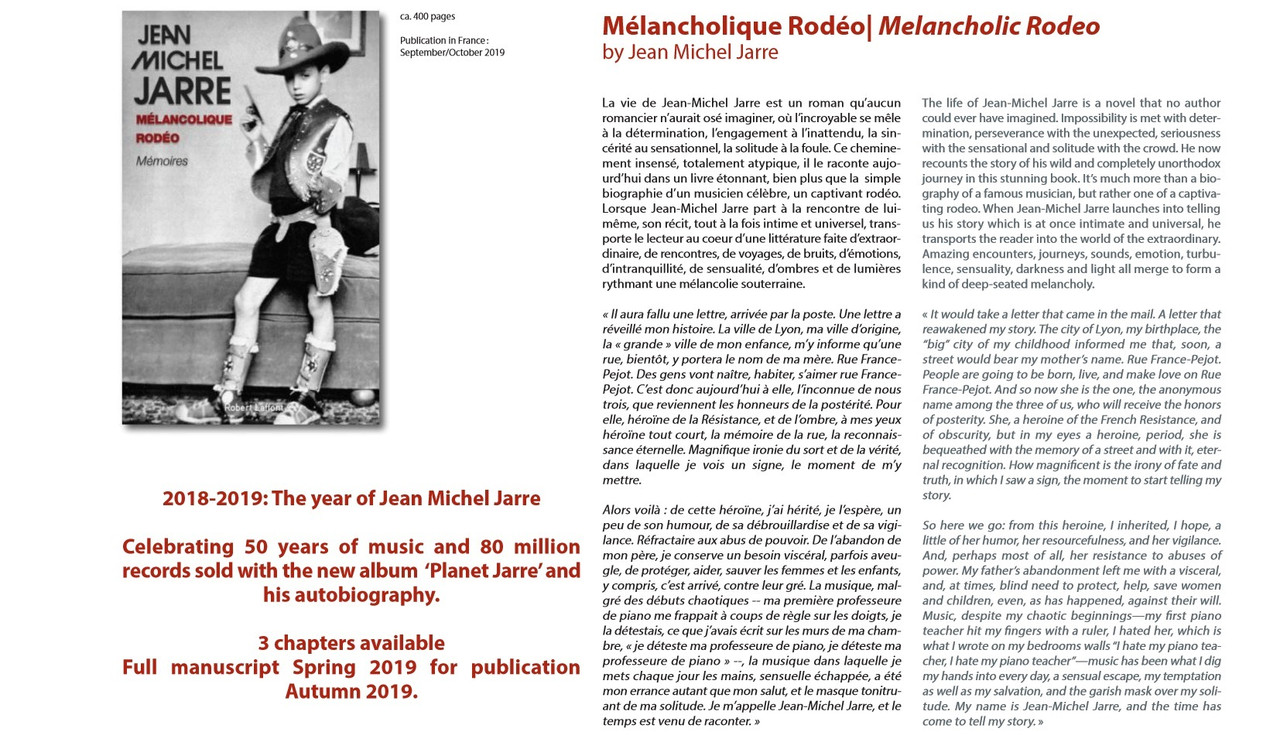 M�lancholique Rod�o| Melancholic Rodeo by Jean Michel Jarre
M�mories
Publication September/October 2019
Source - Frankfurt Bookfair Catalogue 2018:
https://issuu.com/foreignrightsedi8/doc ... logue_2018
Discuss this subject
here
.
Discutez de ce sujet
ici
.