(Didn't see an official tour thread so decided to create one so we could have a centralised place for tour discussions to avoid creating hundreds of separate posts. )
From the Official Facebook page:
+++ELECTRONICA TOUR 2016+++
"I´m thrilled to announce the first list of dates for my ELECTRONICA WORLD TOUR. Check your local ticket sites for pre-sales. General on sales date is March 18th. More info to follow soon. See you on the road..."
After several festival appearances the tour proper will kick off in my hometown of Cardiff. Tickets go on general sale this Friday the 18/03/16 with pre-sales happening on specific arena websites in the time leading up to the 18th. The tour then will travel to locations across Europe. At this exact moment no North American, South American or Asian dates have been announced but according to the reveal, more dates are to come so keep the faith.
Announced dates are as follows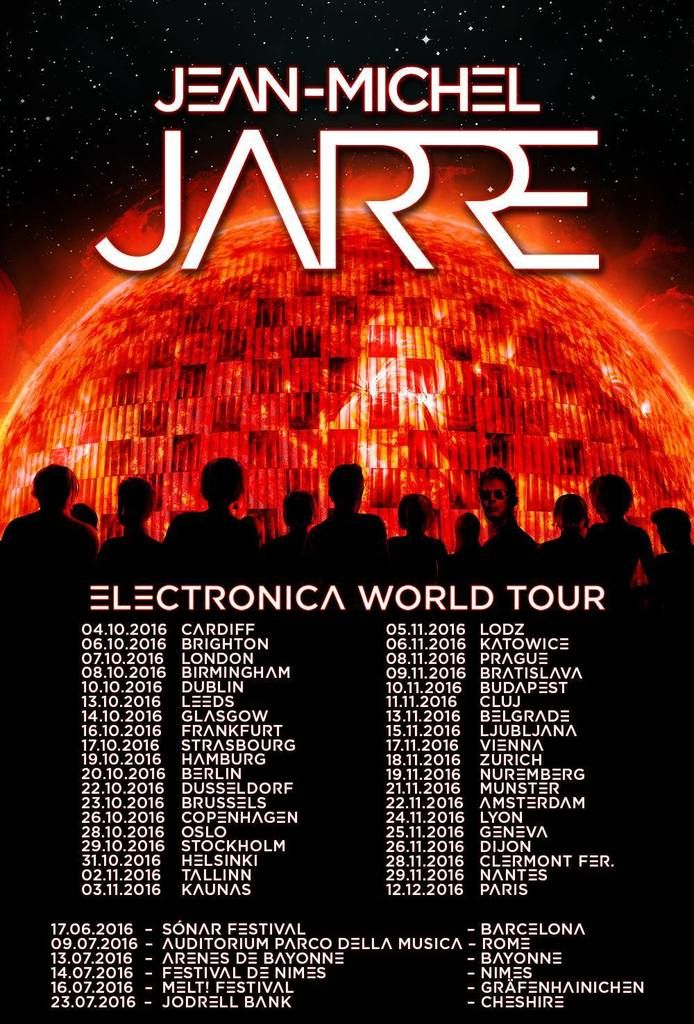 Good luck in buying tickets for those attending. Discuss plans and ideas below!