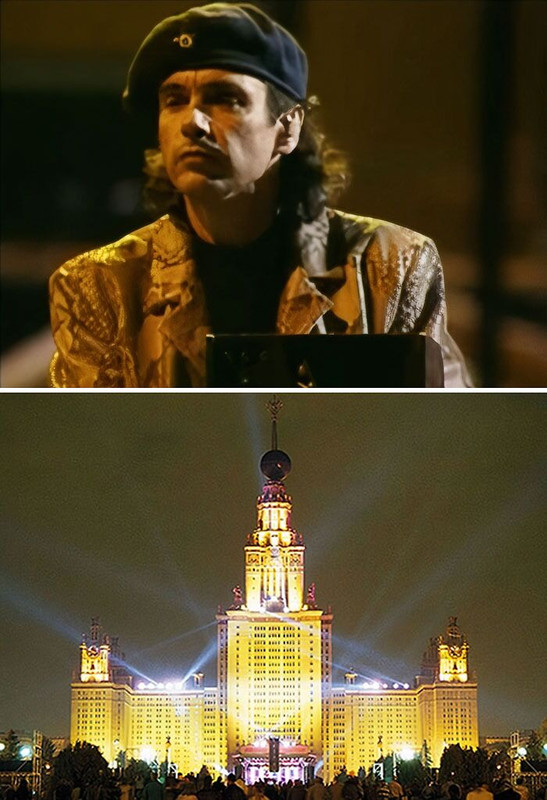 28/02/2023 via Bored Panda
29 Of The Biggest Concerts Ever That Rocked The History Of Music
#3 Jean Michel Jarre At State University Of Moscow (1997) – 3.5 Million Attendees
In 1997, Moscow celebrated its 850th anniversary. To celebrate a grand occasion like this, an equally grand performance was required, one that would offer not only music but also a visual spectacle. And since one of the pioneers of electronic music, Jarre, was quite popular in Russia, he was invited to do the honors. His performance at the State University of Moscow attracted the second largest concert attendance of all time, with 3.5 million attendees in the audience.
#5 Jean Michel Jarre At La Défense (1990) – 2.5 Million Attendees
Each concert by Jean-Michel Jarre mesmerizes you with its scale. No wonder a lot of his performances draw huge audiences. The one at La Défense in 1990 was dedicated to the 200th anniversary of the French Revolution and included all the usual elements like a laser show, fireworks, projections onto surrounding buildings, and of course, great electronic music. With 2.5 million people in the audience, the concert set a world record at that time.
#10 Jean Michel Jarre At Rendez-Vous Houston (1986) – 1.5 Million Attendees
This concert was set as a celebration of three different events: Texas celebrating its 150th anniversary, NASA celebrating its 25th anniversary, and the Challenger shuttle launch. The Challenger disaster had the entire nation mourning the deaths of their heroes; however, Jean-Michel Jarre, whose astronomer friend Ron McNair died aboard the Challenger, still gave a breathtaking performance, for which the entire city of Houston was turned into one massive stage.
#13 Jean Michel Jarre Bastille Day (1979) – 1 Million Attendees
Even back in 1979 when he was just starting out, Jean-Michel Jarre knew how to gather crowds. During his first open-air performance at the Bastille Day celebrations, he attracted 1 million people, and the performance entered the Guinness World Records as the largest at the time. From that point on, everyone knew that Jarre would be an incredible performer for years to come.
Source:
https://www.boredpanda.com/biggest-conc ... gn=organic