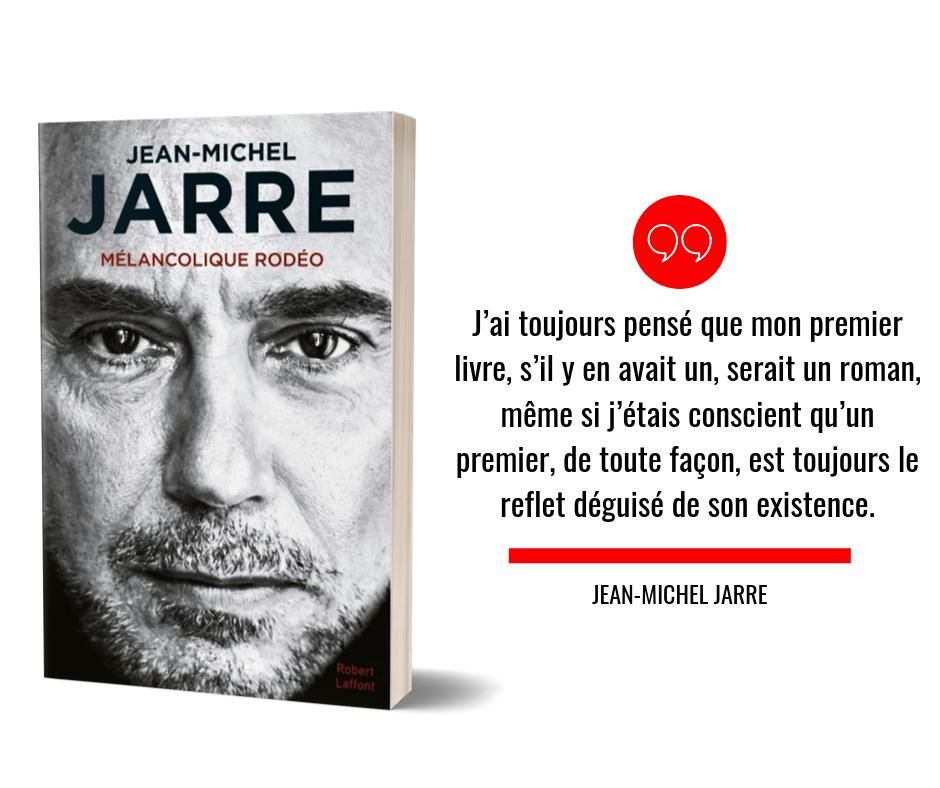 Melancholic Rodeo J-22 🔥
See you on October 3rd to discover the autobiography of Jean-Michel Jarre.
-----------
Summary:
From Jean-Michel Jarre we know the musician, pioneer of electro with major influence on the younger generation, and inventor of concert shows in front of record crowds. But we do not know the path of the little boy Lyonnais who tinkered with tape recorders become star planet. The life of this son of a great resistant and a multi-Oscar father is a novel that no novelist could have imagined: constantly jostled by the unexpected. Like these Memoirs.
Where we meet Arthur C. Clarke, Stephen Hawking, Edward Snowden, John Paul II, Mick Jagger, Salvador Dali, Fellini, Lady Di and the women of his life. Where one is carried away by an extremely intimate text, built around fetish objects of its existence. Where the one to whom we also have The blue words and Where are the women? takes us to the heart of a literature made of extraordinary, nomadism, noises, intranquility, sensuality, personal commitment punctuating an underground melancholy.
For the first time, the creator of Oxygene tells himself: an extraordinary destiny, a French story that has spread to the four corners of the world.
Source: